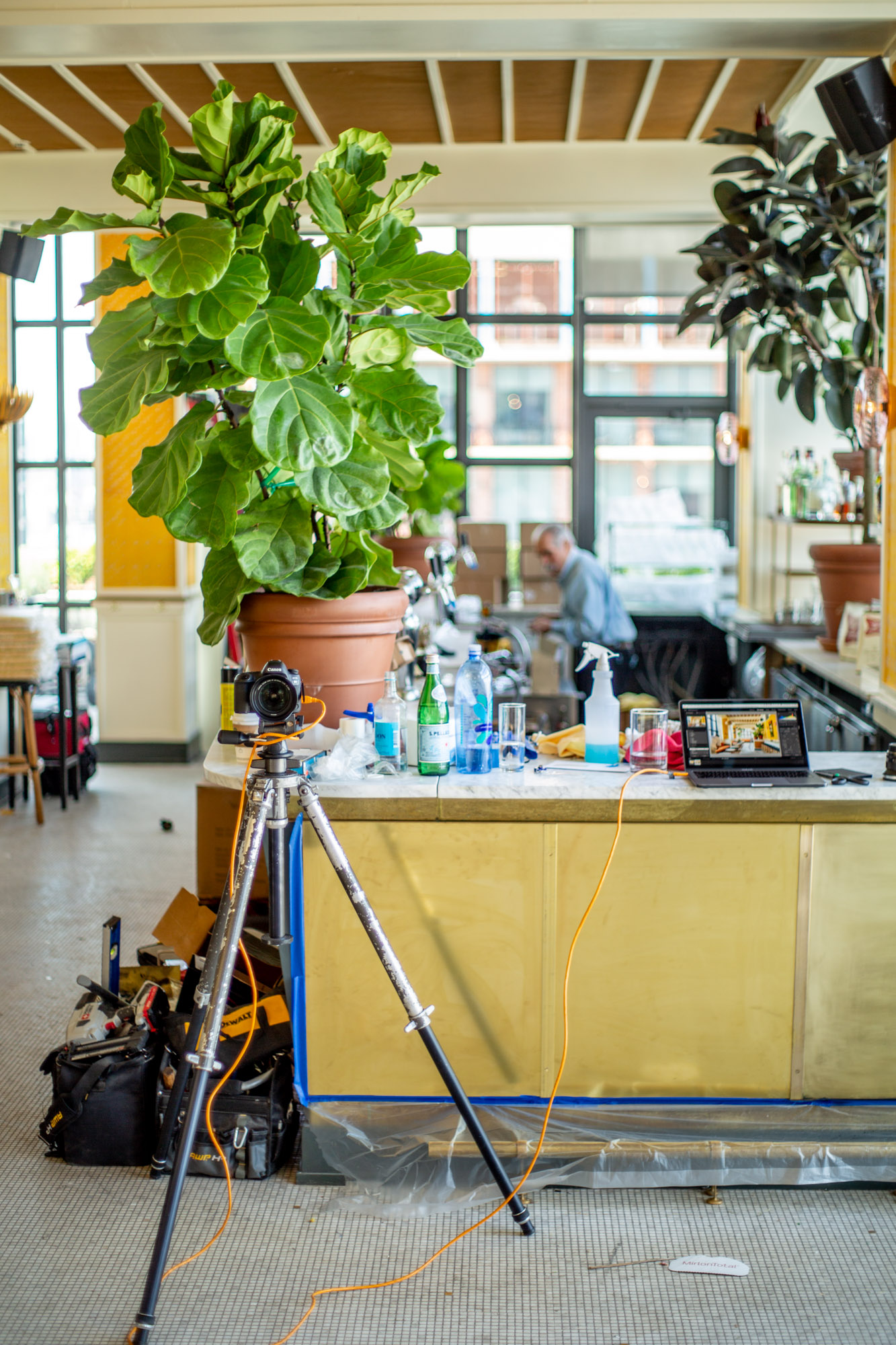 I was hired by the restaurant group to shoot photographs for a new location they were opening in the Wythe Hotel. The PR company they were working with needed artwork to send to press ASAP but when I showed up to photograph the interiors the space was a mess.
Not even close to ready for the NY Times. Chairs were everywhere, construction equipment, paint cans, dust and they were still putting up the wallpaper. I made a game plan with the restaurant manager and I set the camera up on a tripod and attached my laptop. Shooting tethered with the camera stationary let us view the photographs as we were shooting them and it allowed was to make small incremental changes.
We shoved all the debris and anything that didn't belong behind the camera or behind the bannister in the photograph. Carefully arranged the tables just right, pulled off all the blue tape and I zoomed in on every inch to make sure that we got everything perfect. But if you pay attention and look close you'll notice where they hadn't yet finished putting up the wallpaper. Ssssshhhh....