For this project at
Cibo E Vino
in Manhattan Elena the restauranteur had a specific direction for the photographs. She wanted to photograph the interior of the restaurant but she wasn't interested in a literal depiction of the physical space but to capture more of an emotion. She referenced photographs that she had seen before from a photoshoot done at Gramercy Tavern and I knew exactly what to do.
There's a look that can be achieved where part of the photograph is in focus and the rest subtly blurs to achieve a more atmospheric look or haze. This can be done quite easily with a title shift lens which I didn't have with me at the time. I'm always up for a challenge and rather than saying 'sorry I can't do that' I instead used a hack where you can take the lens off the camera mount and hold it against the camera at a slight angle. This tilts the plane of focus allowing me to focus the camera on just the bar area or just the cups and plates on the tables. I then took it a step further and put away my canon 24-70mm and pulled out a Karl Zeiss 18mm 2.8. This lens is super sharp, has a very wide range of view and produces a very pleasing blur aesthetic at f2.8. So much so that under normal conditions it can produce a blur from the very center of the photograph to the very outer edge that needs to be corrected for but in this case I wanted to accentuate that quirk.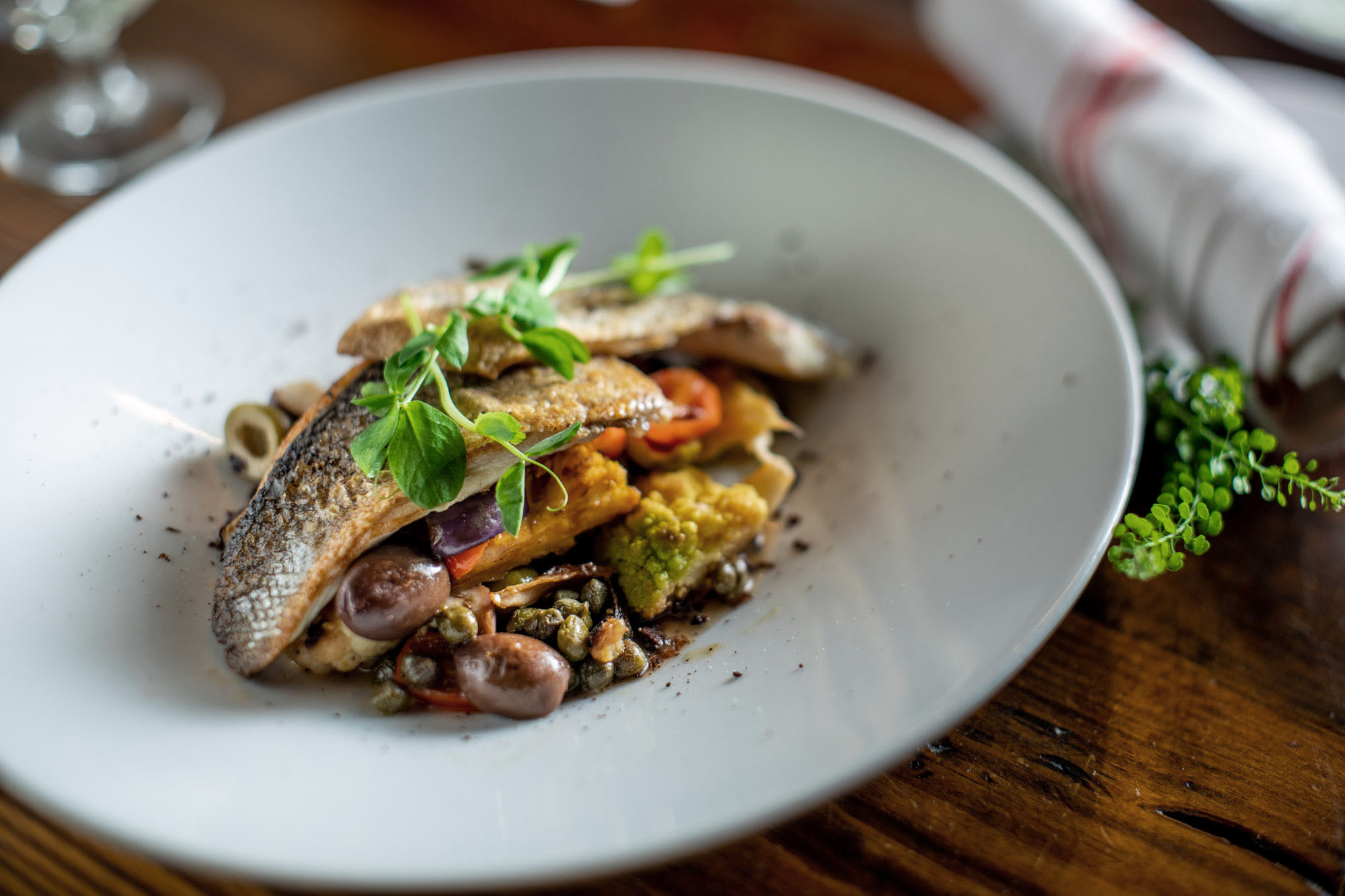 Elena was delighted after reviewing the effect on my laptop and I shot everything at that shoot holding the lens over the camera. Which ranged from the interiors to the food and a quick portrait of the chef. But not after getting a safety photograph with the lens properly attached with a normal focus first just in case.