Back to Portfolio
I was approached by a chocolate retailer based out of the Carribean who had a store here in NYC. They wanted to get a quote from me to photograph their retail location here and some of their products. I was excited for the opportunity to do the shoot but when I looked in my portfolio I didn't really have any relevant work to show them. I've taken tens of thousands of photographs at restaurants around New York city but at the time I didn't have much relevant product photography to show them. So I decided to do a test shoot to demonstrate what was the potential that we could accomplish if we worked together.

The retailer grows the cacao pods used to make their chocolate themselves on an isalnd in the Carribean. That to me really seemed like the central core of their identity as a company and their main selling point. I wanted the work to reflect the idea of exotic chocolate. And I tried to come up with a conceptual theme to tie the work together. I have an old rustic wood background that is two pieces of barn wood that I coated in a polyurethane to seal it and give the wood a nice reflective sheen. For props I went to the flower district in Manhattan and bought banana leaves to use. The green of the leaf was essential to get the dark brown of the chocolate to pop off of the dark wood of the background. Also for props I got various ingredients used in making creative chocolate flavors.

I created a lighting scheme to use that would create a moody aesthetic. I was trying to play on the idea of authenticity and how could I make this very staged composed product photograph feel more natural. And then in post production I created a rust inspired color grade to match that aesthetic. Overlaying the highlights with a little red/yellow and balancing that in the shadows with a little blue/green. Playing with that until I found an aesthetic that conveyed the art direction that I was going for.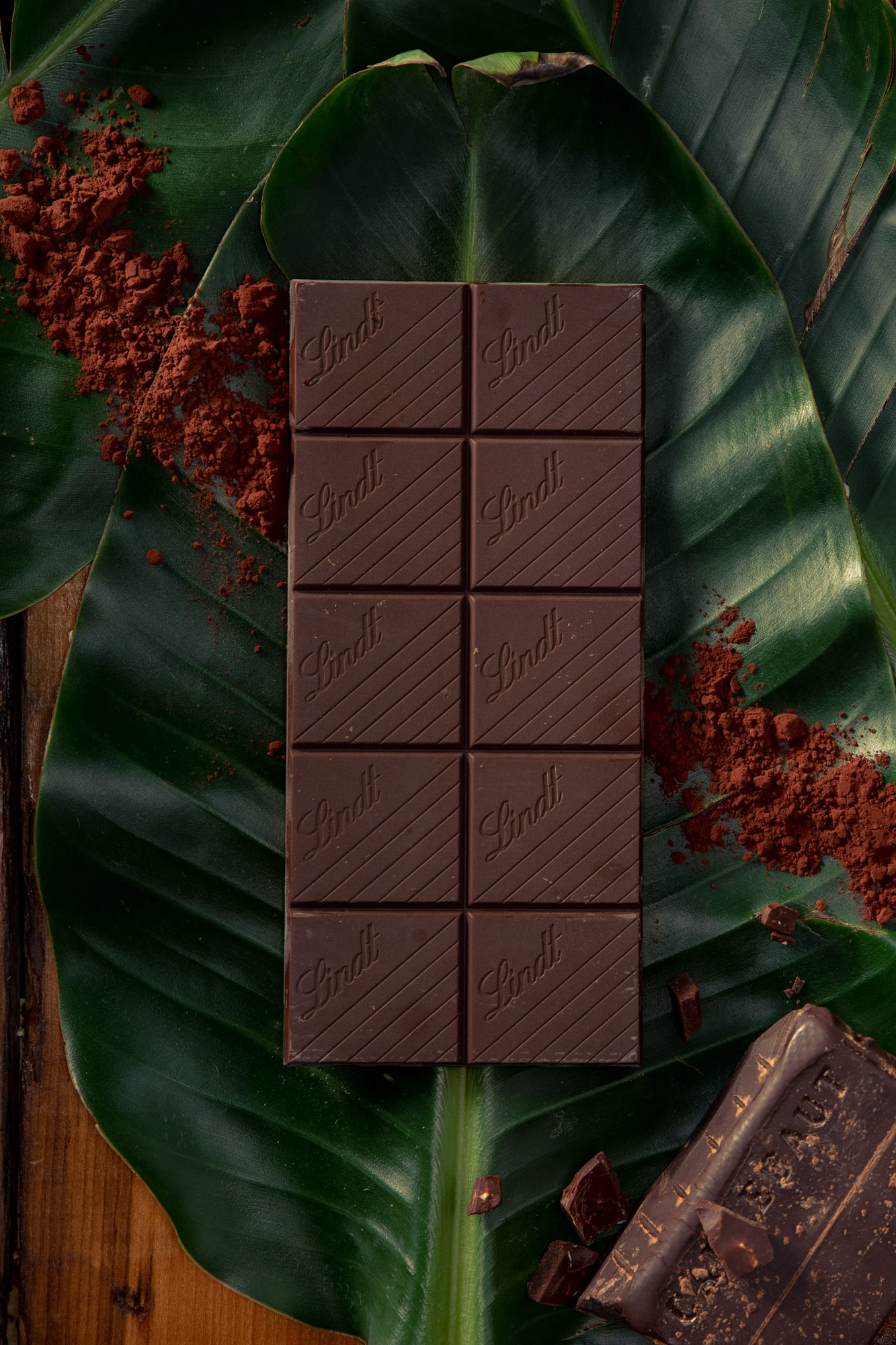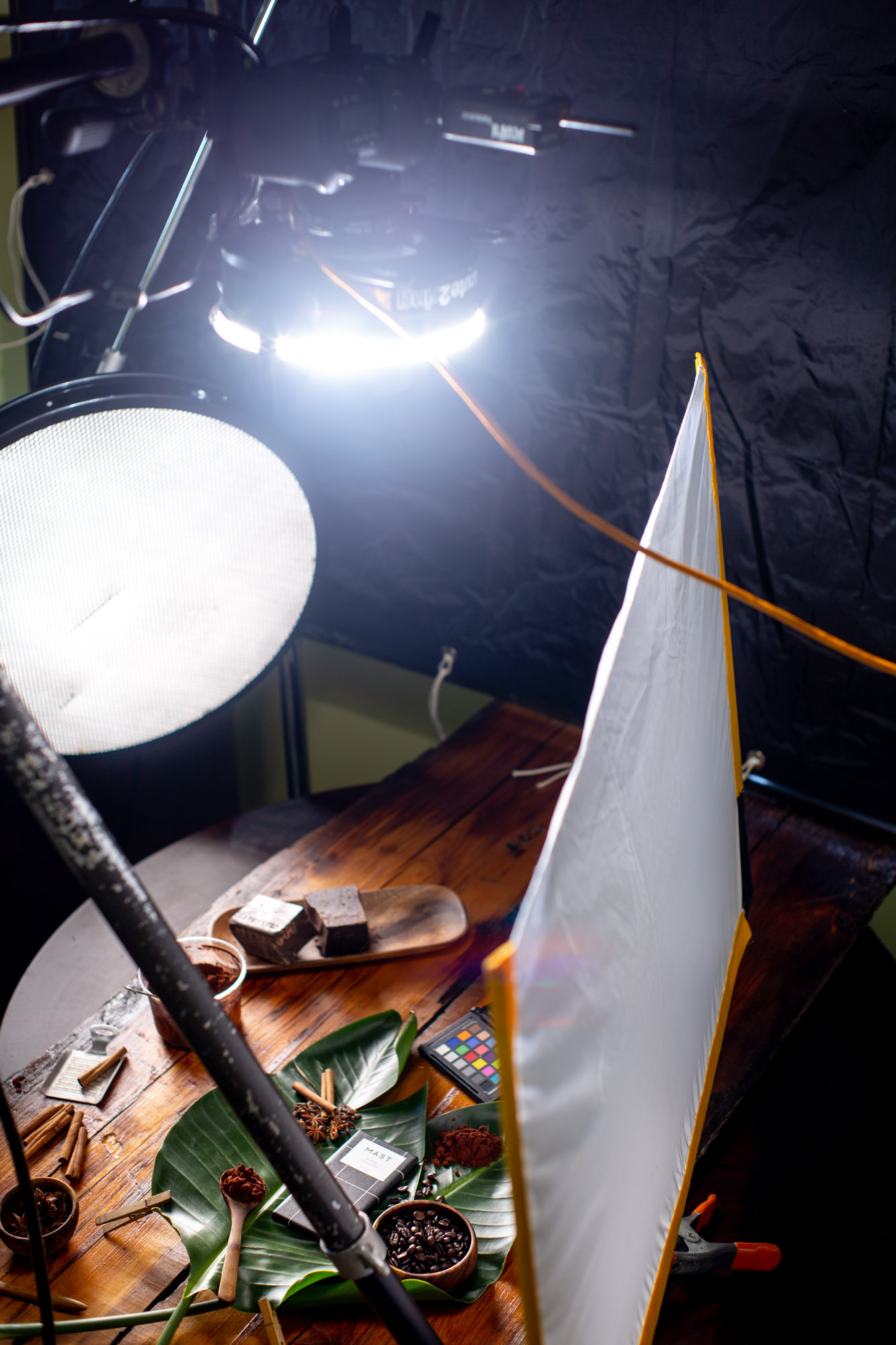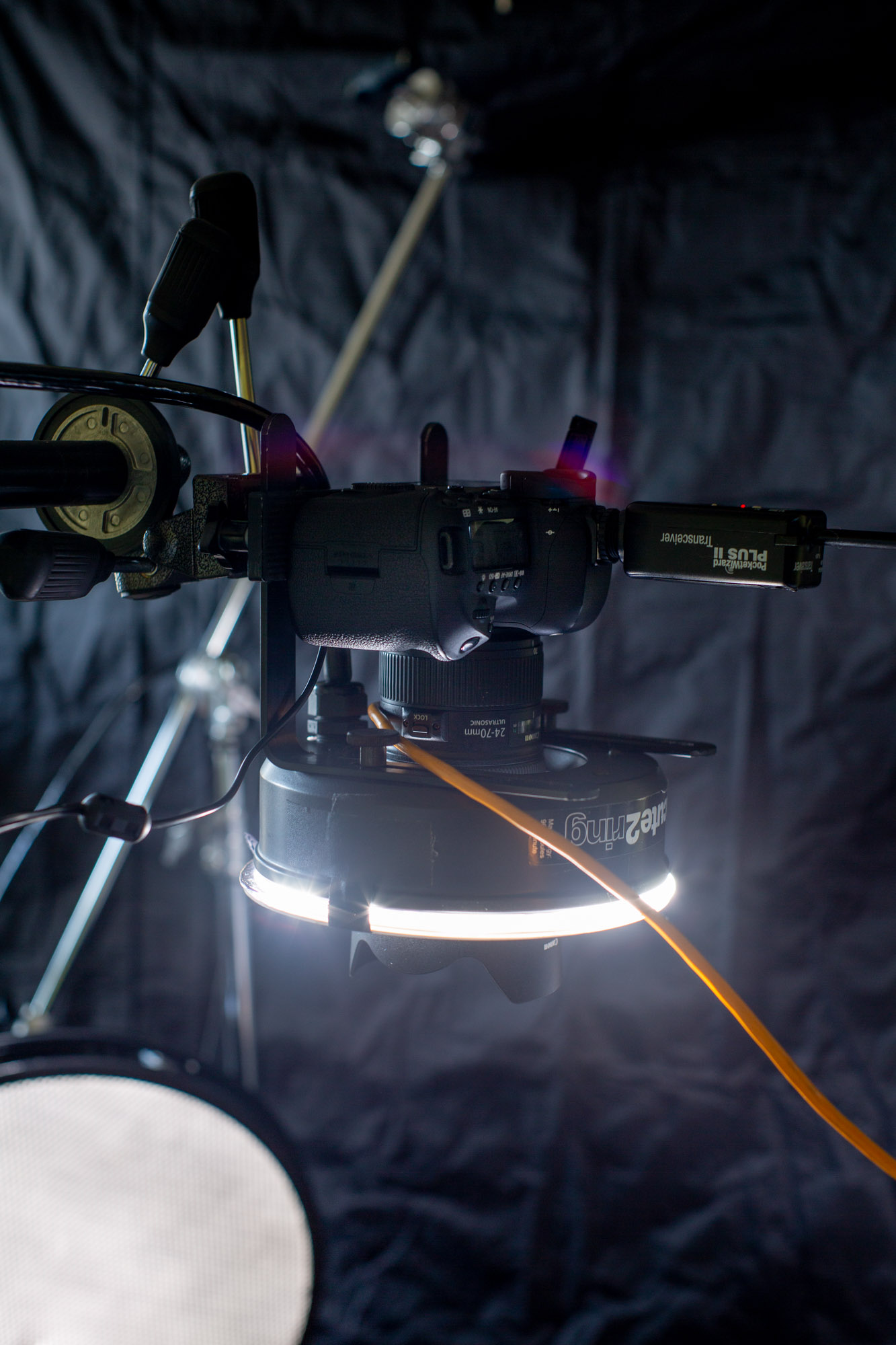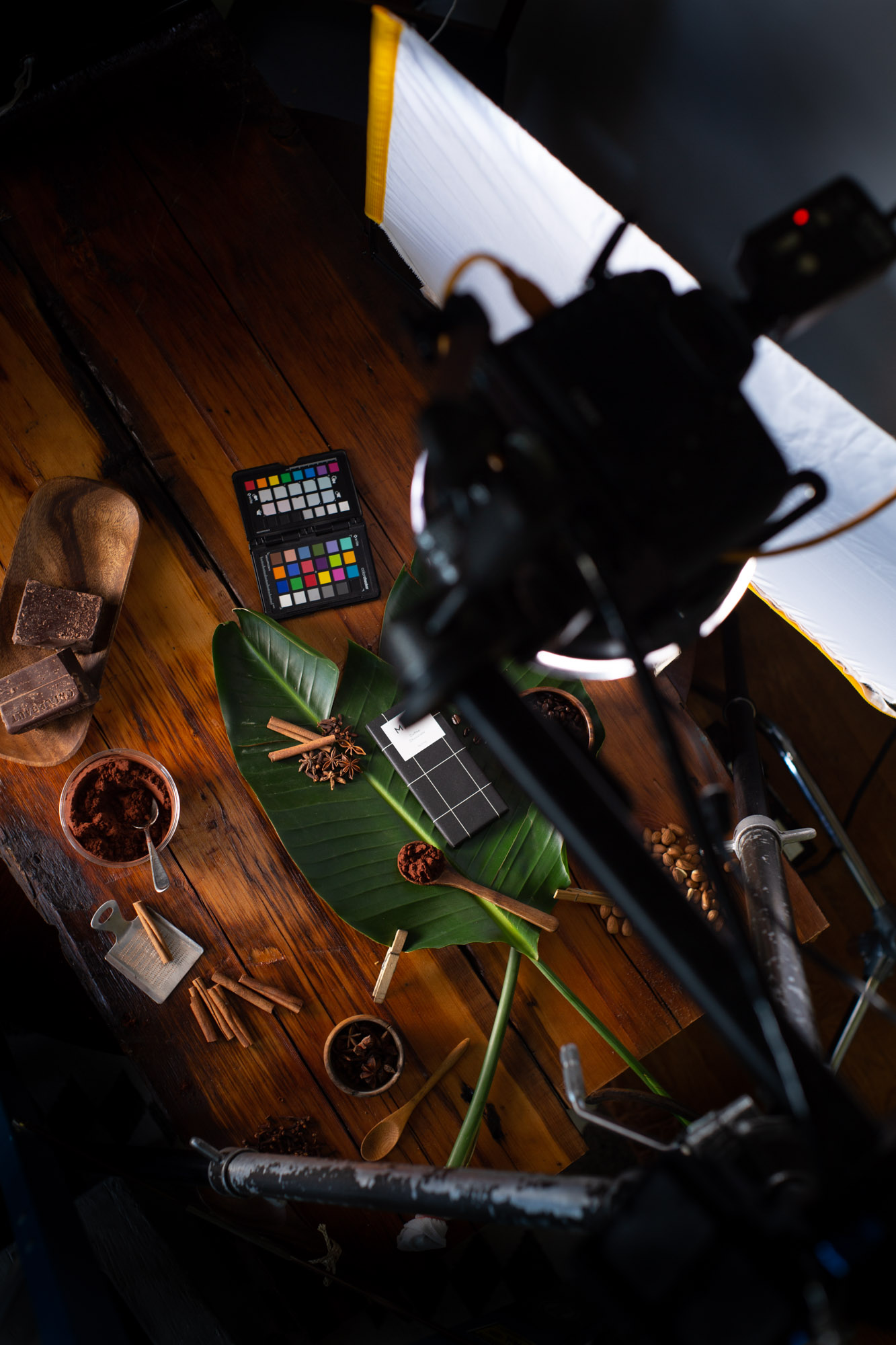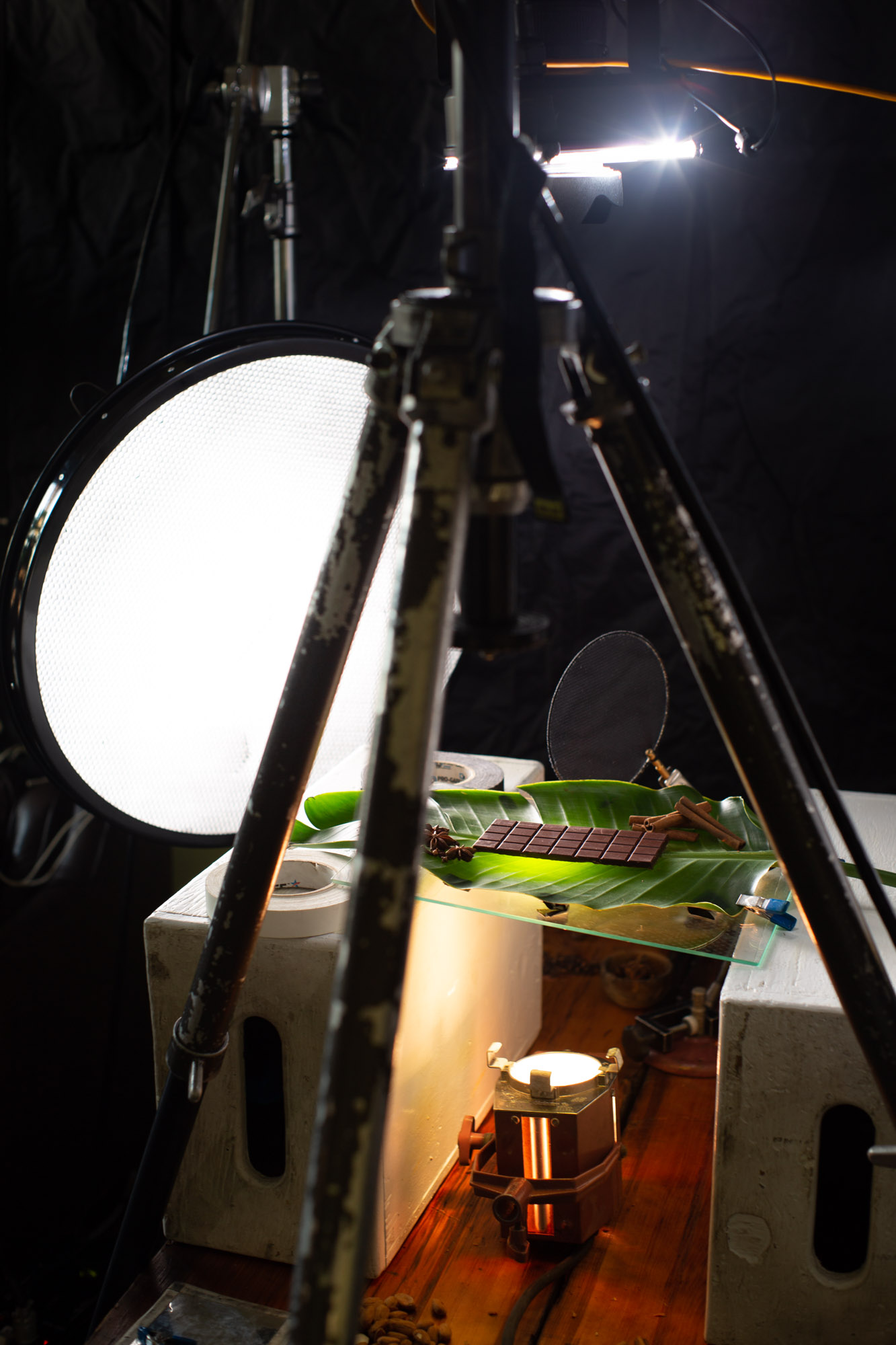 Back to Portfolio
☰